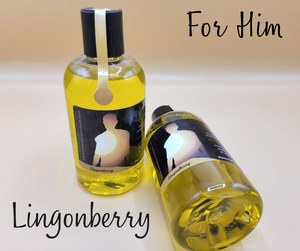 Massage & Body oil
Our massage and body oil are unisex. A blend of premium cold-pressed natural oils. Mixed in just the right ratio to provide ideal and timely absorption without any sticky buildup. It is a natural lubricant, body massage oil and skin moisturizer all in one. It's also safe for sensitive skin. it's unlikely to clog your ores making it perfect for those with oily, dry skin.  The oils are lightweight and glide perfectly to the body.
Ingredients. Sweet Almond oil, Grape seed oil, Golden Jojoba oil, Sunflower oil, Avocado oil, chocolate flavoring.
Directions : Dispense a small amount of oil into one hand rub hands together and gently apply more or less depend on you and start giving massage style desired.
Disclaimer : If you are allergic to these types of oils please do not use the product. Please read instruction and always do the skin test before use,