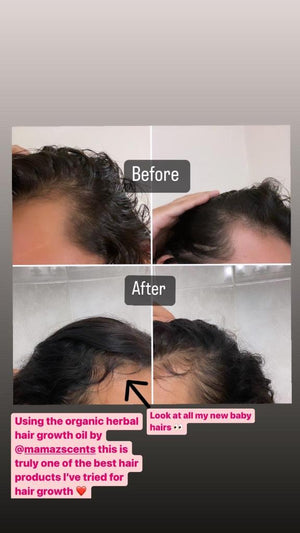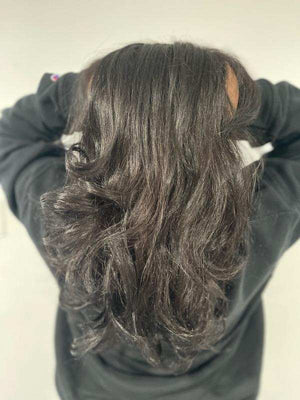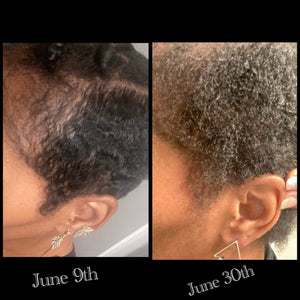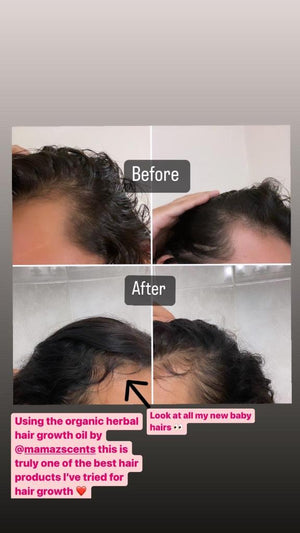 Organic Herbal Hair Growth Oil
Organic Herbal Hair Growth Oil Replenish the scalp's natural oils.
-Support natural keratin for smoother and stronger hair.
-Repair split ends.
-Promote hair growth.
-Make thinning and weak hair thicker.
-Prevent hair loss.-Hair regrowth and repair.
Direction: How to use Apply a small amount to wet or dry hair. massage into scalp and work from roots to ends.
Ingredients: Grape seed oil, Avocado oil,  Sweet almond oil, Castor oil, Jojoba oil, Argan oil, Hibiscus, Fenugreek, Amla, Stinging nettle, Rosemary, Coconut oil, Black seed oil, Willow bark, Flax seed, Clary sage, Fragance essential oil.